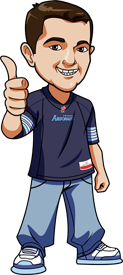 Written by Scott on Wednesday, September 21st, 2016
Follow @BetCFL
A rough week for us during week 13 as we finished going 1-3
We took the Ticats-9.5 against the Alouettes but the Als kept it close as the Ticats won 20-17.  The finish to this game was awesome.  The Ticats moved the ball 72 yards to set up the game winning field goal as time expired.  Huge game for Emanuel Davis as he had an interception and recovered 2 fumbles.
The Blue Bombers beat the Argos 46-29 easily covering the spread for our pick of Bombers -6.5. The Bombers former starter Drew Willy was the backup qb for the Argos and it must have been painful to be on the other side for this one.
The Stampeders ran their undefeated streak to 11 games when they pounded the Redblacks 48-23.  This is Calgary's longest  streak since 1948 when they went 12-0 for the season.
The last game of the week was the Eskimos vs the Roughriders and the Roughriders won 26-23 in OT. The win snapped the Riders 7 game losing skid.
Be sure to head to Bovada to place your CFL bets
Argonauts vs Redblacks Betting Tips
This is a tough game to call.  This is the rubber match of the season series.  They first played in week 4 and it was the Redblacks winning 30-20,  and then in week 6 it was the Argos winning 23-20.
I think this game will be a close one so I'm going with the team with the points.
Argonauts +6
Lions vs Eskimos Betting Tips
The Lions are playing some great football at the moment.  The are on a 3 game win streak and are 8-3 for the year 2nd in the West behind the Stamps.
The Eskimos are struggling.  They have lost their last 3 but their last 2 they lost in OT.  I can't back them right now until they turn things around.
Lions +1
Blue Bombers vs Stampeders Betting Tips
This has game of the week written all over it.  The Bombers are on a 7 game win streak, the Stamps haven't lost in 11 games.  One of these streaks is going to end in this one.
I think the Stamps at home win this game and continue their streak.  But I think the Bombers will keep it closer than the 10.5 spread
Blue Bombers +10.5
Tiger-Cats vs Roughriders Betting Tips
At 6-6, the Ticats are in first place in the East with 12 points.  That would be good for 4th in the West. 
The Riders picked up their 2nd win of the season last week to stop their losing streak at 7.
Unless that win turns the Riders season completely around I dont see them winning. I see the Ticats running away with this one
Tiger-Cats-5
Bet the CFL at Bovada
Follow @BetCFL