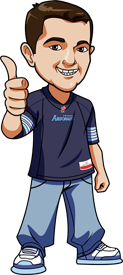 Written by Scott on Wednesday, September 30th, 2015
Follow @BetCFL
A rough week for us last week as we went 1-3. 
We had the Stamps vs Bombers game to go over 48.5.  This game ended with the 25-23 win for Calgary leaving the total at 48.  That's painful!!
We had the Lions +11 against the Eskimos and this came through for us when Edmonton won by only 6 in their 29-23 victory.
We took the Redblacks -3 against the Argonauts but it was Toronto coming away with the 35-26 win.
Our last tip was Montreal -1.5 against the Roughriders.  And as luck would have it, the Riders came away with the convincing 33-21 win for their 2nd win of the season.
Sorry folks but I have to keep these short this week.
Thursday, October 1st Alouettes vs Redblacks @ 7:30
Friday, October 2nd Stampeders vs Tiger-Cats @ 7:30
Saturday, October 3rd Eskimos vs Blue Bombers @ 4:00, Roughriders vs Lions @ 7:00
Alouettes vs Redblacks Betting Tips
Tough game to pick.  Montreal is having a rough year and their QB situation is a mess.  They limp into this game having lost to the Riders.  Ottawa has won both of their previous games against Montreal.
 
Ottawa -2.5
Stampeders vs Tiger-Cats Betting Tips
Should be a great game between the teams in 1st place in their divisions.  Only downside is that Collaros is out for the rest of the year. For that reason we are going with the Stamps
Calgary -2.5
Eskimos vs Blue Bombers Betting Tips
Edmonton looks great right now.  They have won their last 3 games and are clicking at the best time.  Winnipeg comes into this game losers of their last 2 games
Eskimos -6
Roughriders vs Lions Betting Tips
After picking up win number 2 last week, the Riders look to put together their first winning streak of the year.  I can't see them pulling this off as the have been terrible all year
Lions -3
Place any and all bets at Bovada
Follow @BetCFL