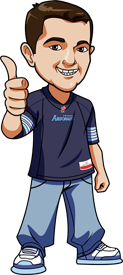 Written by Scott on Wednesday, October 18th, 2017
Follow @BetCFL
Another interesting week of CFL action.  All games were close with no blowouts.
The Stampeders pushed their win streak to 11 games but just barely when they beat the Tiger-Cats 28-25.  What an effort by Hamilton who are now just playing for pride and a job next season.
The Redblacks beat the Roughriders by a point 33-32.  The Riders still need to play strongly to get into the playoffs.
The Bombers beat the Lions 26-20.  The win got the Blue Bombers into the playoffs.
The last game of the weekend was the Argos be the Eskimos and the Eskimos won 30-27.
Roughrders vs Stampeders Betting Tips
This is a big game for both team.
The Riders are still trying to lock down a playoff spot while the Stamps are trying to clinch first place in the West.
I can't bet against the Stamps and their 11 game win streak.  They haven't lost at home this season and were pushed hard last week against the Ticats.  So I expect a big game.
Stamps -10
Blue Bombers vs Argonauts Betting Tips
The Bombers are without wide receiver Darvin Adams and on defense they will be without Maurice Leggett.  This is tough time for the Bombers to lose two big pieces of their team.
The Argos are 1 point back of Ottawa for first place in the East.  They have lost 2 games in a row and need to snap this streak right now at home.
Argos -1
Eskimos vs Lions Betting Tips
This is a huge game for the Lions.  If the Riders win on Friday than the Lions are out.
The Eskimos have won 2 in a row.  These wins were close games .
I think this is going to be a close game so I'm going to take the team with the points.
Ekimos -2
Tiger-Cats vs Alouettes Betting Tips
Both are out of the playoffs.
The Ticats are my pick for this game.  The pushed the Stamps hard last week and only lost by 3 points.
The Alouettes have lost 8 in a row.  With this kind of shitty play I don't see pride being an issue for them.
Tiger-Cats 3
Bovada is your home to bet on the CFL.
Follow @BetCFL