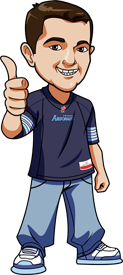 Written by Scott on Tuesday, June 30th, 2015
Follow @BetCFL
Well it was an ok week for us as we went 2-2. Not bad for week one.
Had the Alouettes -8 against the Redblacks but it was Ottawa coming away with the 20-16 win even after they were down 6-0 after the 1st quarter. Decent game from Henry Burris who went 22-of-35 passing for 261 yards and a touchdown but did throw three interceptions.
We had the Stamps moneyline which was a good thing as they won 24-23. I had mentioned that this was going to be a close game but didn't see it being decided by a single point.
No Ricky Ray, No Problem for the Argos as they beat the Eskimos 26-11 . Trevor Harris got the start and he was amazing going 24-of-27 for 347 yards and three TDs. We had the Eskimos -4.5 in this one.
Finally we had the Bombers +8 and they ended up winning the game against the Roughriders 30-26. Big game from Bombers QB Drew Willy who went 22 for 25 for 321 yards and three touchdowns.
Ok so it's onto the next week. Here's what the week 2 schedule looks like:
Thursday, July 2nd Tiger-Cats vs Blue Bombers @ 8:30pm
Friday, July 3rd Stampeders vs Alouettes @ 7:30pm
Saturday, July 4th Lions vs Redblacks @ 6:00pm
Sunday, July 5th Argonauts vs Roughriders @ 3:30pm
Tiger-Cats vs Blue Bombers Betting Tips
Huge win in week 1 for the Bombers and a tough one point loss for the Ticats.
Bombers have momentum and are at home so will these things carry them to a victory?
This is going to be a close game and with the spread being set at 1.5 the books agree.
Bombers +1.5 for 1.91 at Bovada
Stampeders vs Alouettes Betting Tips
Stamps picked up the tight win over Hamilton and the Alouettes took a loss against the Redblacks.
Alouettes quarterback Jonathan Crompton hurt his shoulder in week 1 so if he isn't 100% or if they give him the week off this is only going to help the Stamps.
Stampeders Win
Lions vs Redblacks Betting Tips
This is the Lions first game after having a bye week in week 1 while the Redblacks are fresh off of their week one win over Montreal. This is also Ottawa's home opener.
This years Redblack team is better than last years but it's way too early to tell how much better they are.
I have to go with the B.C Lions -3 for 1.91 odds
Argonauts vs Roughriders Betting Tips
Argos did damage without Ricky Ray while the Riders lost their home opener.
It's tough to bet on the Riders opening up the season with 2 losses at home. Sure the Argos played great in week one but they are playing their second in a row on the road.
Riders -3 for 1.91 at Bovada
Follow @BetCFL