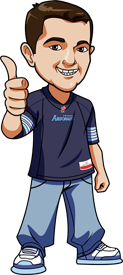 Written by Scott on Friday, November 13th, 2015
Follow @BetCFL
 
Well the playoffs are here and we can't wait.  It's going to be a great day of CFL football
Here's what the Division Semifinals look like:
Sunday, November 15th Argonauts vs Tiger-Cats @ 1:00, Lions vs Stampeders @ 4:30
Going to be an awesome day and I'm not leaving my couch.
Argonauts vs Tiger-Cats Betting Tips
The Ticats won all 3 games that they played against the Argos this year.  But they now take on the Argos without Zach Collaros which is only going to work in the Argos favor.  Also working for Toronto is the fact that the Ticats are slumping having lost their last 3 games.
Toronto also has a healthy Ricky Ray who played well in the final 3 games of the season.
Hamilton had a great season but lost some of their edge without Collaros.  They have a tremendous defense but will that be enough to push them to a victory?
I'm an Argos fan so this is tough for me.  But I think without Collaros this outcome will be different this time around.
Argonauts +2 for 1.91
Lions vs Stampeders Betting Tips
These teams played each other last week and the Stamps won with ease 28-7. They won when they played back in September also.
Calgary has the advantage in all of the important categories and is playing at home.  Things look bad for the Lions heading into this game.
The Lions do have a shot at this game but they will need everything to go exactly right for them to pull it off. I don't see that happening. 
I think the Stamps come away with the win but I think that the Lions will keep it closer then the spread.
Lions +9.5 for 1.91
As always, place any and all CFL bets at Bovada
Follow @BetCFL