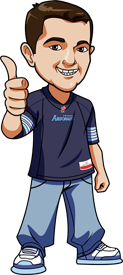 Written by Scott on Tuesday, July 12th, 2016
Follow @BetCFL
 CFL 4 Week  2016 Betting Tips
A great week of CFL action with some insane games happening.  For the first time since 1995, 2 games went to OT on the same day
Game 1 of the week was the Blue Bombers upsetting the Tiger-Cats 28-24.  Winnipeg went off for 18 points in the 2nd and held on for the win.  Bombers Maurice Leggett had 2 interceptions and one he returned for a TD
Game 2 was the Argos beating the Lions 25-14. Trailing 6-3 after the 1st,  the Argos held the Lions scoreless in the 2nd and 3rd while kicking 4 straight field goals in those quarters.
Game 3 was a wild one. The Stampeders and the Redblacks game ended in a 26-26 tie.  Redblacks wide receiver Chris Williams had another huge night.  He had 10 catches for 130 yards and 3 touchdowns and with 493 yards through 3 games he has the most yards through 3 in CFL history.
The final game of the week was the Roughriders vs Eskimos and this was won 39-36 by Edmonton in OT.  Crazy finish to this game.  Reilly and the Eskies had only 13 seconds left to come back and either tie or win this one.  But they got within range for kicker Sean Whyte to kick a game tying 51 yard field goal and then won it in OT
Week 4 starts on Wednesday, July 13th with the Redblacks vs the Argonauts, Thursday it's Eskimos vs Blue Bombers, Friday Tiger-Cats vs Alouettes and Saturday it's the Lions vs Roughriders.
Redblacks vs Argonauts Betting Tips
The Redblacks are coming off of a tie and the Argos are coming off of a win.  But with the Argos being at home the edge goes to the Redblacks.  Toronto is a better team when on the road.  With this game being a 1 point spread I like the Redblacks
Redblacks -1
Eskimos vs Blue Bombers  Betting Tips
The Bombers are coming off of there first win of the season.  The Eskimos had a come from behind win against the Riders.  I think Edmonton will come out swinging in this one and avoid a late game collapse which seems to be common for them so far this year.
Eskimos -3
Tiger-Cats vs Alouettes  Betting Tips
The Tiger-Cats are a team that has the potential to put up a pile of points.   They come into this game losers of their last 2 games.  The Als had last week off so they will be rested and ready for this game.
Over 47.5
Lions vs Roughriders  Betting Tips
The Lions come into this game having mixed results so far.  They lost a close game in week 1 to the Stamps, beat the Ticats in week 2 and last week lost to the Argos.  The Riders are still looking for their first win and if last year proved anything it's that the Riders take too long into the season to get their shit together
Lions +2
 
Follow @BetCFL