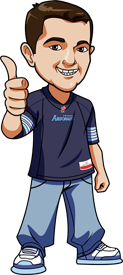 Written by Scott on Tuesday, July 11th, 2017
Follow @BetCFL
Another good week of CFL action.
We had just 2 tips last week and we went 1-1.
We had the Lions -2.5 against the Alouettes.  This was a fairly low scoring game until the 4th quarter when these teams combined for 24 points and it was the Lions winning 23-16 and covering the spread.
Our other tip was the Redblacks -5 against the Argos.  The Argos entered the 2nd half having only scored 1 point but it was Toronto coming away with the 26-25 win.  Ricky Ray had a big game again in this one throwing for 366 yards and 2 TDs.  He became the 6th QB in CFL history to have 300 TDs.
The other games of the week were the Stampeders vs the Blue Bombers and the Tiger-Cats vs the Roughriders.  The Stamps  had a strong 2nd half out scoring the Bombers 20-0 and came away with the 29-10 win.  The Roughriders picked up their first win of the season when they won 37-20.
Argonauts vs Blue Bombers Betting Tips
The Argos haven't been able to win against the Blue Bombers since the 2015 season.  They played twice last year and the the Bombers won both of those with ease.
With the recent results between these teams I have to think that Winnipeg will continue their play and cover the spread.  The spread for this game is 3 and both of their wins against Toronto last season were by 17 points.
Blue Bombers -3 at Bovada
Stampeders vs Alouettes Betting Tips
The Stamps haven't lost yet this season.  The Alouettes won there first game but have lost the last 2.
The last time these teams played each other it was the Als winning and snapping the Stamps 14 game win streak last season and ruining a chance matching a league record.
I would think that Calgary will be looking for some sort of payback and will win this game and continue their strong start to the season.
Stampeders-6 at Bovada
Redblacks vs Eskimos Betting Tips
The Redblacks have a rough record to start the season but their schedule has been brutal.
The Eskimos, who already have been hit hard by injuries, now have to deal with losing their starting running back for the season.
This should be a great game and thanks to their record the defending champs are the underdogs here.  I'm going to go with Ottawa with the points
Bet the Redblacks +6 at Bovada
Lions vs Tiger-Cats Betting Tips
Since their week 1 loss to a healthy Eskimos team,  the Lions have won 2 in a row.
The Ticats have looked brutal so far this season.  They're 0-2, their defense has allowed the most yards in the league and have scored the least amount of points
I think I have to jump on the Lions in this one and will bet against the Ticats until they show me otherwise.
Lions -3 at Bovada
Follow @BetCFL