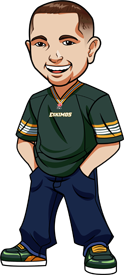 Written by Graeme on Thursday, August 4th, 2022
Follow @BetCFL
It was a 1-1 week last week with the CFL.
We had a push in the Lions vs Roughriders game. We went with over 49 points and that one landed on exactly 49, as the Lions won 32-17.
We won with the Blue Bombers +1 as they beat the Stampeders 35-28.
We lost with the Argonauts -5. Toronto put up a brutal performance as Ottawa were able to get their first win of the season in a 23-13 drubbing.
Let's look onto Week 9:
Blue Bombers at Alouettes Betting Tips
Winnipeg are 6 point favourites on the road here following on from their road victory over the Stampeders.
This will be the third road game in a row for the Bombers who have covered this spread in their last three road games.
Montreal we have only seen at home twice but they've looked decent here. Ellingson will be out for the Bombers again which is tough. Trevor Harris is playing which is good news for Montreal.
Honestly, on paper the Bombers cover this spread. But this is a gut feeling that Alouettes keep it close. All those road games can wear on a team, Montreal I feel have looked good at home. I think they can keep this one close. Probably have egg on my face, but I've learned to trust my gut. Alouettes +6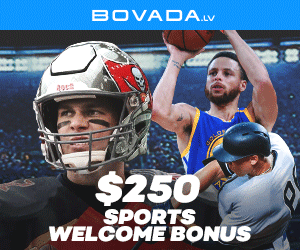 Stampeders at Redblacks Betting Tips
Calgary are 5 point favourites on the road in Ottawa. Ottawa will be looking to build on their first victory. They are 0-3 at home. Stampeders are 4-2-0 for the season.
I like this one a lot, actually. I feel like Calgary will have a lot of frustrations from that last game, and will take them out on Ottawa here.
There is the slight concern that Dave Dickenson, the head coach of Calgary, was unable to go with them on the flight due to COVID rules. He's expected to travel on Friday.
Stamps look like they are missing Roberson and McEwen, but I think they have enough to get the W here and cover the spread. Stampeders -5
Tiger-Cats at Argonauts Betting Tips
Hamilton are 2 point underdogs here. Toronto are top of the East but man, is that really that much of an achievement?
Both teams are terrible. Hamilton do have the solid defense and that mix of Evans and Shiltz was quite interesting last week. Toronto losing to Ottawa was just sad. I think the Hamilton D step up here and am going with Tiger-Cats +2.
Elks at Lions Betting Tips:
10.5 point spread here. Too big for me. Elks coming off the bye week you never know how a team reacts. No bet on this one.
Follow @BetCFL