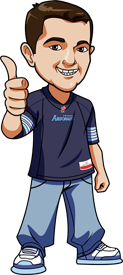 Written by Scott on Thursday, November 14th, 2013
Follow @BetCFL
Sunday, November 17th at 4:30pm ET will wrap up an amazing day of CFL football. The Saskatchewan Rough Riders take on the Calgary Stampeders in Calgary and from the look of the weather forecast; it is going to be a cold and snowy affair. In other words it will be a nice Canadian day.
By finishing first overall in the Western Division, the Calgary Stamps earned a bye to the West Finals. Not only did they finish first in the West, they also finished the season first overall in the entire CFL.
For Saskatchewan they had to play last week in the West Semi Finals and what a game that turned out to be. They were able to come out on top against the B.C Lions 29-25. Led by QB Darian Durant, the Riders were able to come back from a 9 point deficit to win and move onto the West finals. Durant was just fantastic last week and his stat line speaks for itself; 19 of 23 for 270 yards and 2 touchdowns. He also added 97 yards rushing
2013 CFL West Final Betting Odds
Over / Under 52.5
Point Spread Saskatchewan +4.5, Calgary -4.5
This is going to be a battle. And there is very few things in life more enjoyable to watch then a game of football played in the snow. The Stamps dominated all year and with them having home field advantage they will be moving onto the 101st CFL Grey Cup. Bet the Calgary Stampeders -4.5 at Bovada for 1.91 betting odds.
Please read on for more information on this game and some alternate betting options available at Bovada
2013 CFL West Final Betting Tips
These teams played each other 3 times during the regular season and it was Calgary that ended up winning the season series 2-1. Game 1 had the Riders winning 36-21 behind an early 22-0 lead. Game 2 was the Jon Cornish show. He ran for 175 yards in Calgary's 42-27 victory. The third and deciding game of the series was also won by Calgary 29-25 despite having 5 turnovers. So if the season series was any indication this will be Calgary's time to yet again shine.
The Rough Riders may be without the services of their best wide receiver, Chris Getzlaf (63 catches for 1047 yards) thanks to a knee injury suffered during their October 26th game against the Stamps. The Riders head coach said he is only at about 75%.
Calgary has 5 wide receivers who are each over 6 feet tall which will work in their favor against a small Rough Riders defensive back group
2013 CFL West Final Betting Props
In addition to betting on the winner of the game, you can also bet on many different props at Bovada. You can bet on First Team To 10 points, who will win the first half, first team to score are just a few of the different props. Below we will go over a few that we think stand out.
The first half over / under is set at 26.5 and depending on the weather this may be a low scoring game. And at the very least a low scoring first half as both teams are feeling each other out so this is great bet to make and for 1.91 betting odds for the under there is some cash to be made from this one. Let it snow!
First team to score is just a coin flip but it sure adds some crazy excitement to the first moments of the game. And with the Stamps being at home they have to be considered the "favorites" to win this prop.
You can bet on how the first score of the game will happen. You think it'll be a Stamps touchdown bet it, you think it'll be a Rough Riders field goal? Well you can bet that also. But if you are indeed going with the Stampeders to have the first score of the game then you might as well pick them to score first by way of a touchdown 4.00 betting odds
These are just a couple of the available props at Bovada so be sure to head over and check them all out and take advantage of a great way to really get into the game on Sunday
Follow @BetCFL