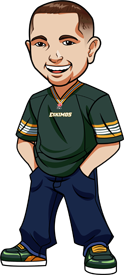 Written by Graeme on Thursday, August 8th, 2013
Follow @BetCFL
Wow – what a game last night between the Argonauts and the Alouettes. We tipped the Argonauts to Win The East and that's looking like a good prediction based on last nights form on the road. They are sitting pretty with us 1/3rd through the season.
And of course, we also tipped the Argonauts -2 yesterday. That was a nice easy win.
Onto tonights game, the second game in Week 7. At 9pm ET tonight the Saskatchewan Roughriders take on the Calgary Stampeders in Alberta. The two teams matched off earlier in the season, when Saskatchewan destroyed the Stampeders 36-21 in Saskatchewan. Since then, the Roughriders have continued to win leading the West 5-0-0. The Stampeders have that 1 blip – other than that they've won all 4 of their games.
This is going to be a cracking game. Let's see what the sportsbooks think:
Roughriders vs Stampeders Betting Odds:
Point Spread: Roughriders +3 , Stampeders -3.
Over/Under: 56.5.
I think the sportsbooks have it right on this one. The Stampeders SHOULD be the favourites, and the Best CFL Bet for the night is the Stampeders -3 at Bovada.
For more analysis on it, read on….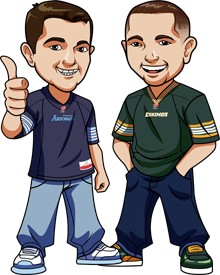 Quick note for people from United States: Be sure to subscribe to our weekly CFL tips, because not only will you get the tips e-mailed to you every week but we're working on some special mailing list exclusive bonuses and free bets only for people from United States.

Enter your email address to subscribe to weekly CFL Tips for free:

Roughriders vs Stampeders Betting Tips:
We tipped the Stampeders to win the West way back early in the season – and we're still confident they're going to do that.
They SHOULD be dominating the West right now, but the pesky Saskatchewan Roughriders are still doing the business. Saskatchewan are riding high at the moment – but this is a big game for them, and one where I really do believe it will come crashing down.
Calgary need this game so much more. First of all – outright revenge. The only blip on their perfect record is Saskatchewan. They want to get revenge, and be the only blip on the Roughriders record. Saskatchewan are going to be nervous – when you have a winning streak, you tend to be. They know that one loss could drastically change their season.
Calgary also need to win this to tie the series at 1-1. For those unaware – if Saskatchewan win this one, they will have won 2 of the 3 meetings between the teams. What that means is come the end of the season, Saskatchewan would be ranked higher than Calgary if the two teams end up on the same amount of points at the end of the season. Something that happens more often than you'd think.
Calgary don't want that to happen.
Kevin Glenn is starting, and he knows he has something to prove. Tate is out for almost a month – that's a long time, and Glenn knows if he wants this position to be his then he has to really step up. And there's really no more bigger game than now, flor Glenn to do that.
The Sask offense is hot – no doubt about it – they're yet to turn it over all season which is a pretty impressive record. But it's going to happen – and when it does happen, it'll cause the offense to doubt themselves. Calgary have been riding on Sheets all week – that could have a negative effect.
Either way, this will be an incredible game but we're going with the Stampeders -3. Bet this at Bovada.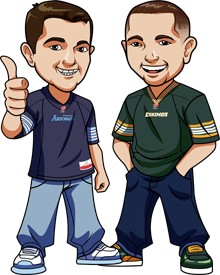 Quick note for people from United States: Be sure to subscribe to our weekly CFL tips, because not only will you get the tips e-mailed to you every week but we're working on some special mailing list exclusive bonuses and free bets only for people from United States.

Enter your email address to subscribe to weekly CFL Tips for free:

Follow @BetCFL